Dr. Janine Clarke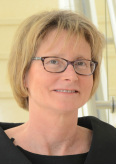 Dr. Janine L. Clarke has over 20 years of experience in the development and delivery of management and executive development programs for academic, federal government, and private sector organizations.

Dr. Clarke is currently founding the MBA and the Executive MBA programs at the Azerbaijan Diplomatic Academy. From 2007 - 2012, Dr. Clarke served as the Director of the MBA Program at Trinity Washington University where Dr. Clarke redesigned the MBA program to a Competency-based program integrating principles of strategic management throughout. As an Assistant Professor, she also taught numerous courses in the MBA and MSA programs. She also held special service appointments including the coordination of corporate outreach, serving as the faculty representative to the board of trustees, and overseeing internships, service learning and independent studies for graduate students. She has also taught at The George Washington University and Georgetown University in Washington, DC. She has chaired and served on numerous non-profit organization boards focusing on education, community development and student scholarship funding.

Dr. Clarke also has a broad background in Organizational Consulting. As a Vice President at Jaekel & Associates, and a Senior Management Analyst at STG International and Advanced Technology, Inc., she specialized in strategic human resource and talent management in coordination with Enterprise Architecture and other technology changes. Dr. Clarke's expertise includes Instructional Systems Design, Action Learning facilitation, the coordination of human systems changes with enterprise architecture, and redesign of management practices and executive coaching for organization-wide change.

Dr. Clarke received her Ph.D. in Management and Technology, at the School of Business, George Washington University.


---
Dr. George Georgopoulos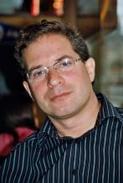 Dr. George Georgopoulos received his undergraduate degree in Economics from the University of Western Ontario, M.A. and PhD in Economics from the University of Toronto. He is currently Associate Professor of Economics at York University but teaches also at the University of Toronto.

He has received the Dean's Excellence Award for his Research in the area of Macroeconomics, International Trade and Finance, and Money and Banking, and has presented his research work at conferences throughout the world.

In 2008 he was part of a team of economists from Canada and the EU that worked on a project commissioned by Canadian Prime Minister Stephen Harper and German Chancellor Angela Merkel. The team of economists investigated the costs and benefits of a Canada EU free trade agreement. He has also given various talks to Chinese government officials and bankers on International Finance, and Bolivian government officials on energy forecasting. Professor Georgopoulos is the York Senior Fellow Scholar at Massey College, University of Toronto.


---
Dr. Samir Joshi
Dr. Samir Joshi holds a Ph.D. in Business Economics. He is an Economist, Professor, Author, Academic Administration, Counselor on career development, Business Consultant on HR and Marketing, and policy oriented researcher on various socio-economic and business issues.

He has won distinguished fellowships including a Canadian Department of Foreign Affairs and Trade to pursue research (1991); Faculty Research Programme (1999), and Faculty Enrichment Programme (2006) at the University Of Toronto, Canada.

Currently holds the Public Interest Director and later Chairman of Securities and Exchange Board of India, Government of India, at the Vadodara Stock Exchange Ltd since 2007.


---
Irena Kuzmanoska

Irena Kuzmanoska has a long track record as Education Specialist and Policy Analyst providing high-level strategic advice to policy makers on improvement of education policies and implementing system-wide education reforms.

Irena has worked as Lead Education Specialist where she was responsible for education projects and analytical work and intellectual services on education sector programmes. She previously lectured in courses for scientific research methods. Her research interest focuses on higher education management and leadership, institutional governance, higher education policy. Kuzmanoska is a doctoral candidate at the Center for Higher Education Policy Studies – CHEPS of the University of Twente in the Netherlands. She has been involved in various international projects, among which for the National Government, the Commission of the European Union and the World Bank.


---
Walid Madhoun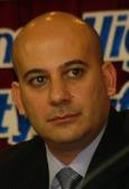 Walid Madhoun completed his postgraduate studies in Law with a specialisation in Antitrust Law and Policy. He possesses over 20 years of international experience in Africa, Eastern Europe, Asia and the Middle East. He has conducted numerous evaluations for large scale international development and private sector investment projects. He specializes in Results Based Management (RBM - alternately called Management for Development Results (MfDR)) and has completed more than 40 assignments funded through private investments or through loans and grants of the World Bank, Asian Development Bank, AusAid and other donors.

He is recognized for his work in institutional development through his leadership in the design of a methodology and process to establish strong national but internationally linked universities. The model was executed in Egypt, Botswana, Uganda and Viet Nam. Walid Madhoun held a number of leadership positions with Canadian organisations of national scope dealing mostly in the education sector. During this period, Walid Madhoun was responsible for large teams of professionals working on various projects across Canada and the world.


---
Dr. Raymond Paquin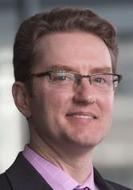 Dr. Raymond Paquin is an expert on environmental sustainability, including developing inter-firm and cross-sector (firm, NGO, government) environmental collaborations and industrial symbiosis as an approach to supporting low carbon development in emerging and mature economies.

Since 2008, Raymond has been on the faculty at John Molson School of Business, Concordia University. Previously, he held positions at the Lundquist College of Business-University of Oregon and Boston University School of Management, where he earned his doctorate. He was also a visiting professor at the Rajiv Gandhi Indian Institute of Management-Shillong. Raymond has extensive corporate experience as a manager in IT, publishing and education sectors.

Dr. Paquin's research can be found in journals such as Organization Studies, Business and Society, Journal of Industrial Ecology, Project Management Journal, EDI Quarterly and in a number of books on environmental policy and strategy. His work on sustainability has also been featured in Le Devoir and The Globe and Mail.


---
Dr. George H. Richardson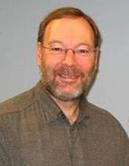 Dr. George H. Richardson is Associate Professor and Associate Dean (International) in the University of Alberta's Faculty of Education. His research interests include the role of education in national identity formation, global citizenship education, multicultural and international education and action research.

Since 1993, he has worked in international-based projects in Ukraine, Western China, Jordan, Iraq, Tanzania, Ghana, Pakistan and Vietnam. From 2006 to 2011, he was Co-chair of UNESCO's Steering Committee on Teacher Training in Iraq; in 2009, he was one of the authors of the University of Alberta's institutional plan for international engagement; and in 2013, he was a member of the working group that designed a national accord on internationalization for the Association of Canadian Deans of Education.

His areas of international expertise include curriculum design and development in basic and tertiary education, teacher education, strategic planning in post-secondary institutions, quality assurance, developing research capacity in post-secondary institutions, and qualitative research


---
Dr. Jean Bernard Robichaud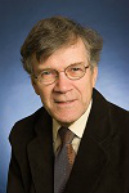 Dr. Jean Bernard Robichaud is an emeritus university president and a seasoned education development and governance expert. He possesses over 40 years of professional experience that is diversified in the education, health and social service sectors both on the Canadian and international scenes, having worked in Canada and abroad at very senior levels. His university education includes a Bachelor Degree in humanities, a Master Degree in Social Work and a Ph.D. in Social Policy analysis, focusing on quantitative and qualitative research methodologies and program evaluation and administration.

Dr. Robichaud was the President of the University of Moncton in Canada (1990-2000), President of the Association of the Francophone Universities outside Quebec (1991-1992), and has chaired the Association of Atlantic Universities (1998-2000).

Countries of his project experience include: a region of 16 Caribbean Countries (including field work in Jamaica and Barbados), Vietnam, Azerbaijan, Benin, Botswana, Burkina Faso, Burundi, Cameroun, Djibouti, Egypt, Ghana, Guinée Bissau, Guinée Conakry, Ivory Coast, Irak, Kenya, Madagascar, Mali, Mauritania, Morocco,Mongolia, Niger, Sénégal, Togo, Tunisia and Canada.


---
Dr. Johannes Wheeldon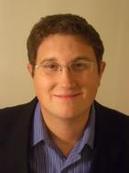 Dr. Johannes Wheeldon received his PhD from Simon Fraser University (Burnaby, BC). His research focused on mapping international knowledge transfer: the Latvian-Canadian Cooperation in Justice Reform. Dr. Wheeldon has taught courses in Criminology, Sociology, Law and Society, Philosophy, Qualitative Research, History, Philosophy of Law; Experiencing Criminal Justice, Justice System Development, Professionalism and Ethics, International Criminal Justice, Professional Field Practice, and Restorative Justice.

In addition to a career in teaching and research, Dr. Wheeldon worked for ten years as a project manager and business developer. He was also Research Consultant for a major Canadian funded justice/education reform projects funded by the American Bar Association, the Canadian International Development Agency, the World Bank, and the Asian Development Bank and the Open Society Institute.


---